Local Heros and Global Collaboration can Protect Threatened Oceans
Local Heros and Global Collaboration can Protect Threatened Oceans
"It's time we became more inclusive for the sake of our the oceans," says marine conservation pioneer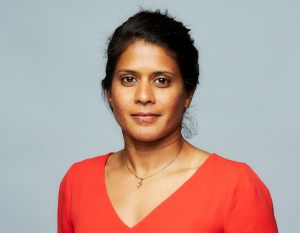 Dr. Asha de Vos is the founder and Executive Director of Oceanswell. She recently chaired the Bertarelli Marine Science Programme seminar, Ocean Optimism: Solutions for a Threatened Ocean. Here, she describes how her work ties into that topic.  
Could you explain why you founded Oceanswell and what the organisation does? 
Oceanswell is the first marine conservation research and education organisation in Sri Lanka. The fact that it was only established in 2017 should tell you a lot about my island home's conservation priorities. The unfortunate truth is that in places like Sri Lanka, the ocean has long been seen as a space for extraction rather than a place needing protection.  
To save our oceans, every coastline needs a local hero. Oceanswell aims to nurture this next generation of diverse ocean heroes. We do this by equipping individuals from under-represented nations to conduct marine conservation research. 
What do you think is the greatest barrier to effective marine conservation? 
Colonial or 'parachute' science is when researchers from the developed world come to countries like mine and do work that is driven by their own assumptions, motives, and personal needs – often without investing in the country's people or its infrastructure. This is problematic because it cripples local conservation efforts and creates a dependency on external expertise. Essentially this model is not sustainable.  
The most important and meaningful collaborations for me have been those with researchers who acknowledged that working outside their home space is a privilege, not a right. A handful of people from the global North cannot save our oceans, it will take an army of people from around the world. It's time we became more inclusive for the sake of our oceans.  
Why is the seminar topic of 'Solutions for a Threatened Ocean' so important? 
Most of the news we hear about our planet is shrouded in doom and gloom. Our systems are collapsing, our species are going extinct and at the core of it all, we are spelling sowing the seeds of our own demise. It focusses on how we have failed, and how we continue to fail. 
This messaging is incredibly destructive. If we give people nothing to hope for, then we cannot expect them to join us in our efforts to drive change. There is plenty to give us optimism. And the more we bring these conversations to the fore, the more people will grow in hope and potentially even join in and contribute! 
Where have you seen the most progress in tackling threats to the oceans? 
One thing that has started to change is the sharing of knowledge around our oceans. For too long, the academic narrative has dominated. Little of the work and the wonder of it was accessible to the general public. This means that people often saw the ocean as an infinite space of extraction and dumping rather than as part of their own home. A shift in narrative is important if we are to protect our oceans.  
The other obvious area of progress is in the use of technology and innovation. A space to watch is the development of cost-effective tools that can go where humans cannot and can bring back data to help scientists guide decision-makers do what is necessary and right. 
What gives you cause to be an 'ocean optimist'?  
My name, Asha, means 'Hope' in Sanskrit. So, I guess I was born with a lot of hope in my heart. But jokes aside, in my lifetime I have seen changes that give me a reason to stay optimistic.  
When I was growing up and I would tell Sri Lankans that I wanted to be a marine biologist, most responded by saying that there was no scope for such a career in our country. Many questioned the sense of embarking on a degree that would be – in their view – useless. Today, there are more Sri Lankan students than ever before wanting to work in the field and doing degrees in marine biology. If that doesn't make one optimistic, I don't know what will.