Sentinel Species Research
Podcast: Seabirds – Our Important Ocean Voyageurs
Ocean Matters - New episode available now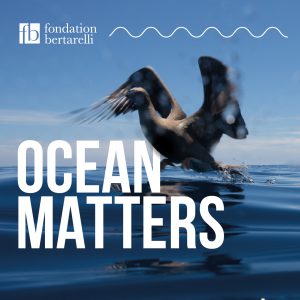 Episode 3: Seabirds – Our Important Ocean Voyageurs 
Seabirds are an incredibly versatile group of animals – they roam freely on land, soar majestically through the air and are equally at home underwater. They're critically important if we are to maintain a healthy ocean, but half of all seabird populations are declining, and one in three is threatened with global extinction.
In this episode of Ocean Matters, physicist and oceanographer Helen Czerski explores the vital link between seabirds and the sea, discovers how can seabirds help the ocean recover, and crucially, how can we help the seabirds.
Come with us on this scientific adventure. Subscribe now, wherever you get your podcasts, so that you never miss an episode of Ocean Matters.