Podcast: Sharks – Masters of the Ocean
Podcast: Sharks – Masters of the Ocean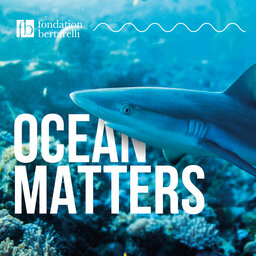 Episode 7: Sharks- Masters of the Ocean.
Today we know of at least 1,200 species of shark, and we're still finding more. Sharks are a critical part of life in the ocean. But the numbers don't lie, these magnificent animals are seriously threatened. Since 1970, the global abundance of oceanic sharks and rays has declined by 71%.
In this episode of Ocean Matters, Helen Czerski explores how these masters of the ocean sense their world, why they're not the "lone hunters" depicted by Hollywood, and why we need to protect them.
With special thanks Sarah Fowler from Save Our Seas Foundation, Dr David Jacoby from the Zoological Society of London, and Dr Al Dove from Georgia Aquarium.
Come with us on this scientific adventure. Follow and subscribe now, wherever you get your podcasts, so that you never miss an episode.