Podcast: Plankton – A Miniature Kaleidoscope of Life
Podcast: Plankton - A Miniature Kaleidoscope of Life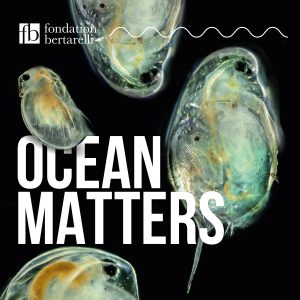 Episode 9: Plankton – A Miniature Kaleidoscope of Life
It's often said that small is beautiful, and that's true in the ocean too. But in the huge blue expanses of our planet, the small aren't just beautiful – they're essential. The 'small' here are the plankton – the tiny and varied specks of drifting life that go wherever the ocean takes them. They're the foundation for the entire ocean ecosystem, and the starting point for almost every story the ocean has to tell.
In this episode of Ocean Matters, oceanographer and physicist Helen Czerski meets the magical world of plankton, learns why they're important for larger organisms such as manta rays, and hears how the climate crisis is impacting this crucial part of the marine environment.
With special thanks to Dr Jill Schwarz from the University of Plymouth, Dr Ines Lange from the University of Exeter, Joanna Harris from the Manta Trust, and David Johns from the Continuous Plankton Recorder.
Come with us on this scientific adventure. Follow and subscribe now, wherever you get your podcasts, so that you never miss an episode.