Podcast: Eels – Are You in the Fanclub?
Podcast: Eels - Are You in the Fanclub?
Episode 10: Eels – Are You in the Fanclub?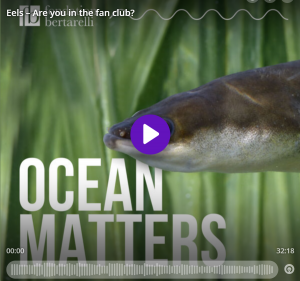 The more you find out about eels, the more fascinating they become… Even on the scale of the surprises that nature can throw at us.
The European eel starts its life way out in the open ocean, far, far away from land, out in saltwater. It then migrates back thousands of miles towards estuaries, up the estuaries, into the freshwater system. It's an extraordinary achievement but, as it travels, this is a species that encounters all the water based problems that we humans create.
Join oceanographer and host Helen Czerski as she discovers the eel's impressive journey, the threats they face, and whether she can find an elusive eel at the banks of Hampton Court in London. With special thanks to Marine and Freshwater Conservation Programme Manager, Dr Matt Gollock at Zoological Society London and Phoebe Shaw Stewart from their monitoring programme.
Follow or subscribe now
, for free, wherever you get your podcasts so that you never miss an episode. See omnystudio.com/listener for privacy information.