Podcast: Learning from Indigenous Fisheries
Podcast: Learning from Indigenous Fisheries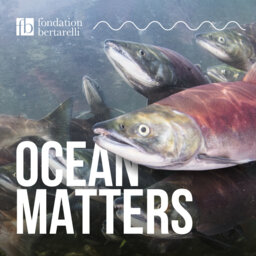 There are several stories in this series which explore the connectivity between species, but how often do we consider the connectivity between a species, people, land and culture?
Take the Pacific Salmon, for example. This is just one example of a "culturally significant fish" and are at the heart of indigenous communities in British Columbia.  By understanding the biology of salmon we can better understand the complex interrelationships between fish, people and place. But what is the current state of wild salmon?
Join oceanographer and host Dr Helen Czerski with scientist and citizen and member of the Nisga'a First Nation Dr Andrea Reid, as they explore the importance of the Pacific Salmon to indigenous communities. Andrea is the Principal Investigator at the Centre for Indigenous Fisheries in the Institute for the Oceans and Fisheries at the University of British Columbia.
Ocean Matters is a Fresh Air production for the Bertarelli Foundation. The producer is Izzie Clarke.