Profile
I supervise an MPhil and PhD student working on illegal shark fisheries and cetacean bioacoustics within the Chagos Archipelago, respectively.
Long-term research and protection of the non-migratory blue whales within the northern Indian Ocean, sperm whale culture, deep sea research, addressing the issues of the MV Xpress Pearl disaster – tracking nurdle movement and analysis of contamination, protection of underwater heritage through biodiversity assessments, women in fisheries, citizen science, outreach and education (see https://oceanswell.org/annual-report)
Every coastline needs a local hero
Founder, Executive Director Oceanswell
My Publications

Contrasting Ecological Information-Content in Whaling Archives with Modern Cetacean Surveys for Conservation Planning and Identification of Historical Range Shifts
Letessier, T.B., Mannocci, L., Goodwin, B., Embling, C., de Vos, A., Anderson, R.C., Ingram S.N., Rogan, A., Turvey, S.T. (2023). Contrasting ecological information-content in whaling archives with modern cetacean surveys for conservation planning and identification of historical range shifts. Conservation Biology.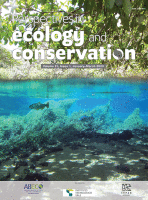 Global South Leadership Towards Inclusive Tropical Ecology and Conservation
Ocampo-Ariza, C., Toledo-Hernández, M., Librán-Emid, F., Armenteras, D., Vansynghel, J., Raveloaritiana, E., Arimond, I., Angulo-Rubiano, A., Tscharntke, T., Ramírez-Castañeda, V., Wurz, A. Anders, A., Urbina-Cardona, N., de Vos, A., Devy, S., Westphal, C., Toomey, A., Sheherazade, Chirango, Y., Maas, B. (2023). Global South leadership towards inclusive tropical ecology and conservation. Perspectives in Ecology and Conservation.

A Note on Humpback Whales (Megaptera novaeangliae) in the Central Indian Ocean
Anderson, R.C., Isha, Sutaria, D.N., De Vos, A. (2022). A note on humpback whales (Megaptera novaeangliae) in the central Indian Ocean. Journal of Cetacean Research and Management.