Profile
My involvement in the Indian Ocean Region is to act as the project coordinator for the Bertarelli Marine Science Programme.
I support the management and science teams by providing logistical, coordination, administrative and communications support. I joined the programme in October 2017.
I also coordinated our project which investigated the destructive impact plastic pollution has on sea turtles in the Chagos Archipelago.
How inappropriate to call this planet Earth when it is quite clearly Ocean.
Programme Coordinator, Bertarelli Marine Science Programme, ZSL
Marine and Freshwater Projects Administrator, ZSL
Project Coordinator, Cambodia Marine Conservation Project, Projects Abroad
MSc., Marine Environmental Management, University of York
BSc., Environmental Earth Science with year in Industry, University of East Anglia
Reducing the Impacts of Plastic around the Indian Ocean Natural Environment
Publications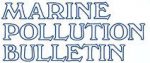 Plastics Dominate Beach Debris in a Remote Archipelago; Spatial Variations in Island Debris Accumulation Inform Targeted Beach Management
Hoare, V., Atchison Balmond, N., Hays, G.C., Jones, R., Koldewey, H., Laloë, J-O., Levy, E., Llewellyn, F., Morrall, H., Esteban, N. (2022). Plastics dominate beach debris in a remote archipelago; spatial variations in island debris accumulation inform targeted beach management. Marine Pollution Bulletin.

A Review of a Decade of Lessons From One of the World's Largest MPAs: Conservation Gains and Key Challenges
Hays, G.C., Koldewey, H.J., Andrzejaczek, S., Attrill, M.J., Barley, S., Bayley, D.T.I., Benkwitt, C.E., Block, B., Schallert, R.J., Carlisle, A., Carr, P., Chapple, T.K., Collins, C., Diaz, C., Dunn, N., Dunbar, R.B., Eager, D.S., Engel, J., Embling, C.B., Esteban, N., Ferretti, F., Foster, N.L., Freeman, R., Gollock, M., Graham, N.A.J., Harris, J.L., Head, C.E.I, Hosegood, P., Howell, K.L., Hussey, N.E., Jacoby, D.M.P., Jones, R., Pilly, J.S., Lange, I.D., Letessier, T.B., Levy, E., Lindhart, M., McDevitt-Irwin, J.M., Meekan, M., Meeuwig, J.J., Micheli, F., Mogg, A., Mortimer, J.A., Mucciarone, D.A., Nicoll, M.A., Nuno, A., Perry, C., Preston, S.G., Rattray, A.J., Robinson, E., Roche, R., Schiele, M., Sheehan, E.V., Sheppard, A., Sheppard, C., Smith, A.L., Soule, B., Spalding, M., Stevens, G.M.W., Steyaert, M., Stiffel, S., Taylor, B.M., Tickler, D., Trevail, A.M., Trueba, P., Turner, J., Votier, S., Wilson, B., Williams, G., Williamson, B., Williamson, M.J., Wood, H. and Curnick, D.J. (2020) A review of a decade of lessons from one of the world's largest MPAs: conservation gains and key challenges. Marine Biology.